Description
| model | | | | | | | | | | |
| --- | --- | --- | --- | --- | --- | --- | --- | --- | --- | --- |
| BASTION-M 46 | 460 | 470 | 470 | 370 | 380 | 333 | 1 | 8 | 169 | 47 |
| BASTION-M 50 | 500 | 510 | 510 | 410 | 420 | 373 | 1 | 8 | 189 | 64 |
| BASTION-M 67 | 670 | 510 | 510 | 580 | 420 | 373 | 1 | 8 | 248 | 91 |
| BASTION-M 60 | 610 | 680 | 510 | 520 | 590 | 373 | 1 | 8 | 280 | 114 |
| BASTION-M 80 | 810 | 680 | 510 | 720 | 590 | 373 | 2 | 9 | 346 | 158 |
| BASTION-M 99 | 990 | 510 | 510 | 900 | 420 | 373 | 2 | 9 | 334 | 141 |
| BASTION-M 1068 | 1010 | 680 | 510 | 920 | 590 | 373 | 2 | 9 | 410 | 202 |
| BASTION-M 1368 | 1320 | 680 | 510 | 1230 | 590 | 373 | 2 | 10 | 515 | 271 |
| BASTION-M 1585 | 1510 | 850 | 600 | 1400 | 740 | 453 | 3 | 12 | 811 | 469 |
| BASTION-M 1668 | 1660 | 680 | 510 | 1550 | 570 | 363 | 4 | 11 | 695 | 321 |
• Burglary resistance – EN 1143-1, Grade II.
• Fire resistance 30 minutes LFS 30P according to EN 15659 (ECBs) is an additional option made on request.
• Thickness of door – 125 mm.
• Thickness of walls – 45 mm.
• Three way locking bolts.
• Integrated relocker, lock secured from drill attacks.
• Standard delivery with double-bit high security key lock with two keys.
• Anchoring to the floor and back wall.
• Color: RAL 7024 (grey graphite), also available in RAL 7035 (light grey).
SECURITY
Standards
All Valberg certified products are tested for function and durability by the world's most recognized test houses to ensure the products fulfill your security expectations and meet insurance standards. They are submitted to test with extreme resistance requirements against burglary, fire, firearms, or/and explosives.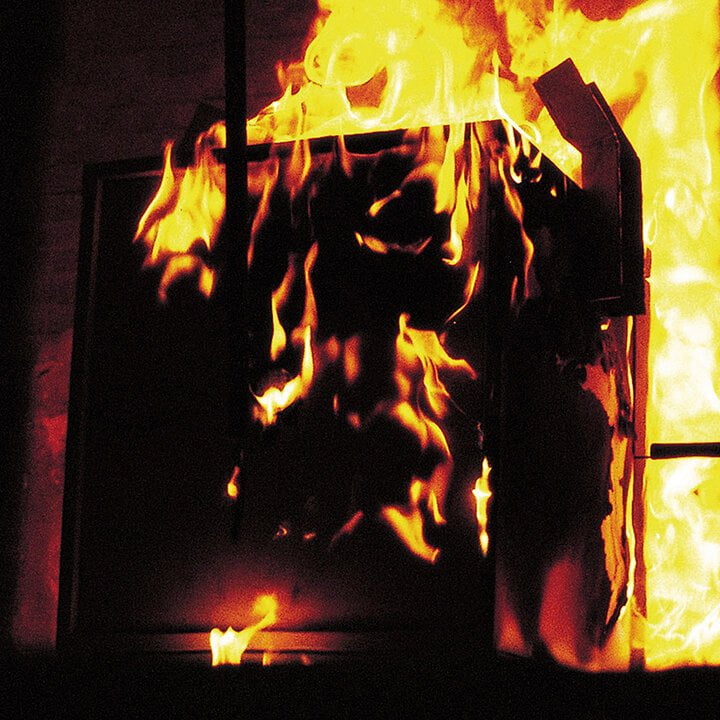 VALBERG manufacturing processes are constantly improved with new barrier materials that are slimmer, lighter and cheaper than existing materials in order to reach optimum efficiency and quality.
BURGLARY RESISTANCE: EUROPEAN STANDARDS AND SECURITY GRADES
Safes and vaults are awarded a Grade for burglary resistance. The grading system is important as the contents of a safe will only be insured for the correct value if the safe carries the appropriate grade. As the insurance ratings differ from a country to another, the insurance details shall be checked with your Gunnebo local contact.
Valberg products meet the conditions of the following European standards:
| | | |
| --- | --- | --- |
| Security Cabinet | EN 14450 | Grade S1 and Grade S2 |
| Safes, ATM Safes, Strong Rooms and Vault Doors | EN 1143-1 | From Grade 0 to Grade XIII |
| Deposit Systems | EN 1143-2 | From Grade I to Grade IV |
| High-Security Locks | EN 1300 | From Class A to Class D |
PRODUCT FEATURES INCLUDED IN THE BURGLARY RESISTANCE TEST
To provide the appropriate level of protection, the products are tested to comply with the latest industry standards. Within a test, there are single product features tested, and not only the safe as such:
The wall and door barriers
The boltwork
The drawer sliders
The lock
The handle
Base fixing strength
Preparation for alarm installation
Alongside extremely strict standards, you will also find a number of others that are less stringent in terms of resistance (*The UL 72 test doesn't necessarily involve conducting a drop test).
In American markets, the following UL standards apply:
UL 687
Safe door and front face
Class TL-15

Deposit safe

Class TL-30
Class TRTL-30

Safe door and body

Class TL-15X6
Class TL-30X6
Class TRTL-15X6
Class TRTL-30X6
Class TRTL-60X6
Class TXTL-60X6
UL 608

Vaults and vault doors, modular panels

Class M – ¼ hour
Class 1 – ½ hour
Class 2 – 1 hour
Class 3 – 2 hours
The temperature at which data media (e.g. 50°C) and documents (e.g. 170°C) deteriorate differs according to the item protected. In order to fully protect data media, industry standards indicate that products should carry ECB•S EN 1047-1, UL 72 Class 125 or NT Fire 017 60/120 DIS.
VALBERG solutions are also compression tested and fire-resistant products are given thermal resistance tests in extreme temperatures to simulate the conditions of a real fire. For fire protection, these standards vary according to whether you want to protect paper documents, digital media or other highly sensitive objects. This is because the temperature at which data media (e.g. 50°C) and documents (e.g. 170°C) deteriorate differs according to the item protected. Fire-resistant products are certified in accordance with the standards in the table below.
Fire resistance certificates for cabinets and drawer files:
 

 

 

EN 1047-1

 

Document (P or Paper):

S 60 P (1 hour)

S 120 P (2 hours)

 

Digital Media (DIS or Diskette):

S 60 DIS (1 hour)

S 120 DIS (2 hours)

 

 

 

NT Fire 017

 

Document (P or Paper):

60 Paper (1 hour)

120 Paper (2 hours)

 

Digital Media (DIS or Diskette):

60 Diskette (1 hour)

120 Diskette (2 hours)

 

EN 15659

 

Document (Paper)

LFS 30 P (1/2 hour)

LFS 60 P (1 hour)